Medspa Treatments
Aesthetics MedSpa is staffed with only certified medical aestheticians that are committed to providing the Reno community with the finest medical spa treatments. Each of our friendly professionals has extensive knowledge and experience in designing and delivering individualized, effective skin care treatments that will bring visibly positive results.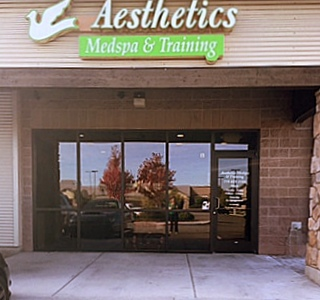 Healthy, vibrant skin is a vital contributor to a person's self-image and self-confidence therefore making it deserving of special care to keep it looking its best. Medical spa treatments performed by qualified professionals are the most effective form of luxury skin care. Aesthetics MedSpa is Nevada's premier medical spa offering a wide range of skin care treatments achieved with only the most advanced technology and techniques. At our Reno medical spa you can enjoy the ideal combination of procedures and expertise preferred from a doctor's office with the tranquil experience desired from a spa.
Medical Spa Facials
Aesthetics MedSpa offers the best spa facial treatments in Reno, Nevada. Spa facials will boost your skin's brilliance. Whether you are concerned with aging, acne, sun damage, dry skin or oily skin, Aesthetics MedSpa has a spa facial treatment for you. We are committed to providing high quality facial treatments to get you the beautiful skin you've always wanted.
All of our medical spa treatments are designed to provide the best care by rejuvenating and restoring the natural radiance of your skin. Medical spa services available at Aesthetics MedSpa we will improve the condition of your skin whether you are in need of treatments for acne, aging, hair removal or cosmetic enhancement. Our Reno medical spa is available to help you choose the best options for your skin. Call Sample Medical Spa in Reno, Nevada today to schedule a complimentary consultation and get your skin the special care it deserves.

Come and enjoy our relaxing Spa, located in Reno on Sharlands Avenue, offering Facials, Waxing, Massage, Hot Stone Facials, Detoxifying Body Wraps and specialty treatments available in all our services for custom blend treatments to treat all skin conditions. We have years of experience in the treatment of Acne from facials to custom treatments for all grades of acne. A great place for all your skincare needs.

[/cws-widget]