What are PDO Threads?
Polydioxanone (PDO) is a strong, synthetic monofilament thread that is biodegradable. PDO threads are very similar to the dissolvable sutures that have been used safely by surgeons as cutaneous and subcutaneous sutures for over 30 years. Today, PDO threads are being used on the face and body to provide contour, volume, and improvement of skin texture. The process involves the insertion of fine, absorbable threads into the subcutaneous layer of the skin. Over a period of time, the threads dissolve and are replaced with new collagen and elastin.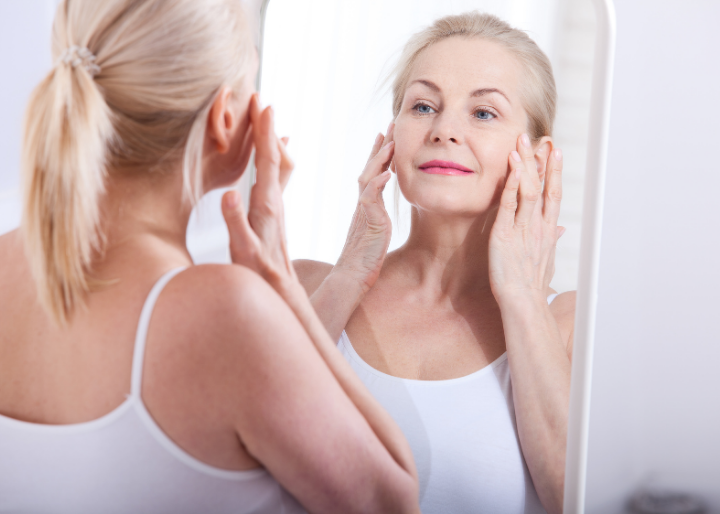 What is a PDO lift?
PDO threads can also create a lifting effect, depending on the type of thread that is used. Certain threads can be used in your cheek region and jawline to give a slight lift that will help to minimize your nasolabial folds and marionette lines. A PDO thread lift can help address concerns such as jowls, fine lines/wrinkles, and defined nasolabial folds. The goal of the lift is to reposition facial tissue to restore a more youthful appearance to the face.
What should I expect?
Before deciding if PDO threads are the best treatment for you, you should schedule a consultation at the medical spa. At this time we can discuss if you are a good candidate and discuss other alternative options.
The day of the treatment, you will be cleaned and numbed. The threads will be inserted using small flexible needles. The threads are left in the skin to initiate the formation of an optimal amount of new collagen and elastin. After some time, wrinkles will start to smooth, facial color can improve, pores can narrow, and skin becomes more elastic. Your skin tissue will improve monthly due to collagen formation around the dissolvable threads.
Am I a good candidate?
The best candidate for PDO threads is someone who wants to rebuild back collagen where they have lost it, someone who wants to correct uneven pigmentation, lines, wrinkles, or minimal to moderate skin laxity of the face. This is not an alternative to a facelift.
How long do the results last?
After your initial session, return in 6-9 months to see if you need a follow-up session. After that, the final results can last around 12 months to 2 years, depending on the age and health of the individual.
What is the after care like?
You can take a mild pain reliever for pain management and Arnica gel or tablets for bruising. Mild swelling and bruising is expected following treatment. Ice can be applied on and off for the first 24 hours post procedure. You should avoid active exercise and baths or hot tubs for 2 weeks post threading. Also, try to avoid massage, IPL, RF, dermal filler and other treatments for 1 month following procedure.