Aesthetics Medspa offers Professional Botox Injections
The feeling of aging gracefully can be directly affected by the appearance of our skin. Fine lines and wrinkles take away from a popularly desired youthful appearance. Aesthetics MedSpa offers the highest quality Botox injections in Reno. Botox injections administered by experienced Aesthetics MedSpa professionals are a remarkable procedure that is safe, fast and effective in reducing the appearance of aging skin. For the best Botox injections in Reno, Nevada call Aesthetics today to make an appointment.
BOTOX® Cosmetic Injection Treatments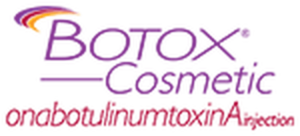 Through the use of a natural, purified protein complex, Botox Cosmetic Injections have been used for years to treat cosmetic wrinkles on the face. At Aesthetics MedSpa, our team of certified medical professionals can administer small doses of Botox through just a few tiny injections to the specific areas of your face that will benefit from it most. Botox Cosmetic Injections will soften lines on the forehead, between eyebrows and around the eyes giving you results in just one week or less. Come to Aesthetics MedSpa today for quality Botox Cosmetic Injection and see wrinkles and fine lines start to disappear.